How can I always be ready for my next career move?
Whether you're actively job hunting, happily employed, or somewhere in between, here are some simple things you can do that take little time, yet help you gain a big advantage when an opportunity comes up.
Keep a Running List of Achievements
You'll  always need content to showcase or discuss your achievements. Maybe you have a performance review or a promotional opportunity within your company.  Or perhaps you're looking for roles outside your company.
Either way, keep a file, Google doc, or notes on your phone with a running list of your work accomplishments. Other things to keep on hand include your job description, performance goals, and past performance reviews.
Sometimes people get stuck thinking that the achievements need to be monumental before they can write it down or include it in their resume or talk about it in an interview.
Not true! The content doesn't have to be monumental, but, it DOES need to be something that illustrates how your work showed results or benefitted the company in some way. This will help you shine in future career conversations.
Frequency and Ways to Track
Too often, people wait way too long to document their accomplishments. After 5, 10, 15 or more years working, it's  hard to review, rewind, and remember their results, even as a top employee.
If you can't remember to keep that running file, that Google doc, or phone notes, then set an alert in your phone or on your calendar on a monthly, quarterly, or semi-annual  basis. Then list at least 3-5 things that you have accomplished in that time period, and remember to quantify those things best as you can.
How to Add Interest to Your Accomplishments
If you're in a support role or do repetitive tasks, it can be hard to quantify.
One way to add interest is to include numbers such as how many employees or customers that you've served on a daily, weekly, or monthly basis. If you managed a budget for a special project, mention the size of the budget. What about other metrics, such as customer satisfaction levels?
For extra credit, add these accomplishments directly into your resume and weed out more dated material if it's no longer relevant to what you do or want to do next. That way, if someone contacts you tomorrow about a great opportunity inside or outside of your company, you'll be ready.
Be Ready to Talk About Yourself
Finally, think about how you would answer some of the basic interview questions a recruiter might initially ask, such as "Tell me about yourself,"  and "Walk me through your resume," among others.
Don't be caught off guard or needing to scramble to get your tools or messaging together. Make it easy for everyone–yourself and future hiring managers–by staying organized, even if you're not actively looking.
There is no downside to having an updated resume and thinking through some of the basics, because If you're working for somebody else, you never know what business decisions might be made the next day, month, or year.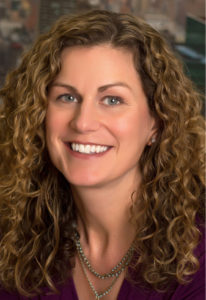 I'm Dalena Bradley, job interview and career marketing coach dedicated to helping you communicate your value, stand out from the competition, and win the job!
Contact me
 to discuss how we can collaborate.