Moments after you've switched your tassel from right to left and you're declared a college graduate, reality hits: "I've earned my degree. I'm going back home to live with my family. I need a job. Now what?"
To ascend from the basement of your family home and into a new job as soon as possible, follow these steps:
Polish your résumé, cover letter, and LinkedIn profile
Your résumé should include specific accomplishments, quantifying where possible.
If you're struggling to surface compelling achievements from your summer jobs or internships, enliven your résumé by including more details about the customers and number of people you served, geographic scope of your job, the team or department, and proper names of projects or technologies.
Rather than "Assisted with sports camps for kids" say, "Coached groups of 10 kids ages 8-13 to improve their ball-handling skills." Rather than "Performed data entry" say, "Entered data for 10,000 SKUs weekly."
On LinkedIn, add and populate as many sections as possible, including a conversational summary in first person. Always add a professional-looking head and shoulders photo to gain maximum profile views. Keep the background simple and don't crop yourself out of a group photo.
Build a list of companies you want to work for and network like crazy
One thing about job search has never changed. Job seekers are most successful finding jobs faster through who they know, not through advertised positions.
As a new graduate, you may be less selective, but it's good to have a focused starting point so you can direct your search as other opportunities surface.
Go online to learn about local companies or check out your city's local Book of Lists or use Google Maps for a targeted search. There is a charge for the Book of Lists publication, so check with your library first.
Once you've identified your potential employers, talk with your family, friends, their contacts, and social media to find out who works at your target companies so you can contact them for informational interviews. Attend meetups and augment your search through online job posting sites such as Indeed and CollegeGrad.
Google yourself
Employers use social media detective work to get the complete picture of candidates. Be the first to learn what's out there about you so there aren't any surprises for you or the employer. Clean up your social media profiles and adjust privacy settings so you can control what people see.
Change your voicemail message
Nothing says unprofessional like the robot voice spewing out your phone number, a too-casually recorded message, or a noisy background. Employers want confirmation that they've reached the right person.
Go to a quiet spot and keep it simple, "You've reached Brad Bradford at 503-503-5030. Please leave a message, and I'll return your call right away. Thanks for calling."
 Practice interviewing
To win the job, you need to first win over the interviewer. Build rapport with the interviewer, ask good questions, and follow up. Express your value and stand out from your competition by reviewing and practicing responses to common (and not so common) interview questions. Mock interview with a family member or, for in-depth personalized experience, hire an interview coach who can provide specific, constructive feedback so you can hone your answers before the big day.
For now, your job search is your job. But by following these guidelines, you'll move from the basement and onto your career path sooner. Are you ready to get started?
---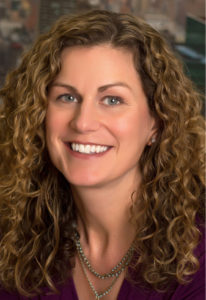 I'm Dalena Bradley, job interview and career marketing coach dedicated to helping you communicate your value, stand out from the competition, and win the job!
Contact me to discuss how we can collaborate.