One way job interviews remain a popular way for companies to screen candidates in the early stages of the interview process. If you've interviewed recently, you may have noticed that you're two or three steps into the process before you interact with a human!
Now is the time to embrace the technology and learn to excel in your one way interview under these impersonal circumstances.
Increased Automation in Recruiting
Companies are using AI recruiting software and tools to automate the recruiting process, saving time and hassle in scheduling early stage interviews. And one way interviews help create the same experience for all candidates. Every candidate gets exactly the same questions, the same amount of time, and the same format.
While the process can be nerve-wracking, the format has its advantages.
Candidates can record or schedule at their convenience, including off business hours so it doesn't interfere with their regular workday. And some platforms allow candidates a few tries before finalizing an answer.
Schedule With Care
Before your one way job interview, you will often schedule via text or email with an automated scheduling system.
Treat this stage as if there was a human on the other end. Use good grammar, make sure everything is spelled correctly, avoid using abbreviations, acronyms, or lingo; and write in a professional way as though someone is going to read it.
Tips to Prepare for Your One Way Interview
Once you are scheduled, you may interview with a bot or you might be asked to record and upload your responses. Either way, prepare as you would for an in-person interview.
Think through responses to basic questions such as "Tell me about yourself," "What are some of the key strengths that you would bring to our company?" "Why are you interested in working here?" "Why are you interested in this role?" and  "Why should we hire you?"
Next, think through some of the behavioral questions you might be asked based on the job description. For instance, if it's a management role, then think how you'd answer questions about your management style, a challenging time you faced as a manager, and how you motivate employees.
You will have likely have a time limit, so practice being succinct.
Set the Stage for Success
Once you've thought through your responses, it's time to set the stage as you would for a video job interview with a person.
Declutter and eliminate distractions from your background. Set up a quiet environment with all notifications on your phone and computer turned off. Make sure your lighting and your audio are on point, dress professionally, bring energy, and make eye contact with the camera.
So prepare for your one way interview just as you would for an in person interview. You'll be well positioned to advance in the process and meet face to face.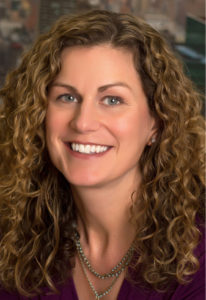 I'm Dalena Bradley, job interview and career marketing coach dedicated to helping you communicate your value, stand out from the competition, and win the job!
Contact me
 to discuss how we can collaborate.