What if I'm not fully qualified for a job that looks interesting to me? Should I still apply?
This is a common conundrum for job seekers who look at a job description and don't check every box on the list of the employer's qualifications.
And for this reason, potential job candidates–especially women— self select out of the process before even trying.
Should I Apply for a Job I'm Not Fully Qualified For?
Most job descriptions have a list of desired qualifications and a separate category for required qualifications, such as education, certifications, and level of experience. The required qualifications can be hard to get around, especially for specialized or technical fields.
But for general qualifications, there's usually some leeway.
Remember, most companies describe their unicorn. When they write the job description, it is their wish list. They're describing their ideal person, but there is wiggle room.
Recruiters and employers will take a close look at someone who checks most of the boxes. And they're even more willing to overlook some of the requirements if they come across someone who's ambitious, smart, emotionally intelligent, likable, and they meet most of the criteria.
So if you meet a large percentage of the qualifications–then go for it!
Other Reasons Why Job Seekers Hold Back
Job seekers hesitate to apply for roles because they are prematurely deciding how the job will play out.
They're already moving through a decision tree about the job that they're just thinking about applying for.
For example, common obstacles to applying include issues with the commute ("I'd have to commute 20 more minutes);"  salary ("I might have to take a salary hit because I really want to make this career transition, and I don't know how I'd feel about that);" or title ("I'm not sure about this title–this manager-level role sounds great, but I'm a director and I don't want this to be a step down)."
Gather Information As You Go
There are many steps between that initial reading of the job description, applying for the role, interviewing, and the job offer! You are going to gain some robust data points along the way that will help in that decision making. And you may be pleasantly surprised.
For instance, that longer commute may be mitigated by a hybrid work format.
The salary may be higher than you think, or there may be benefits and perks that make a lower salary more palatable.
The manager title at a larger company can be as or more responsible than a director at a small company.
So go ahead and apply for that job you're not fully qualified for. You don't have a decision to make until there's an offer on the table!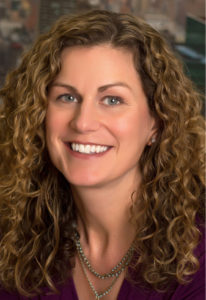 I'm Dalena Bradley, job interview and career marketing coach dedicated to helping you communicate your value, stand out from the competition, and win the job!
Contact me
 to discuss how we can collaborate.