"Why should we hire you?" This is a favorite final job interview question, and your chance to end the conversation on a strong and memorable note. Leave no doubt that you're the best person for the job!
So, what's the point of this question?
First, the interviewer wants to measure your confidence in how you summarize your fit for the role. Second, they want to see how you sell your skills, attributes, and results. They need evidence of what you've accomplished and how you would apply your expertise. 
Dissect the Role
The first thing you need to do is think this through before Interview Day.
What do you know about the role? What is the primary expertise are they looking for? Why was the role created? What are their strategic priorities?
If you have a contact inside the company or are working with a recruiter, ask what they know to gain additional insights. Maybe you've already gotten some data points in your initial conversations.
Be Specific and Sell With Confidence
Second, when you're asked "Why should we hire you?" remember to keep your answer short, sweet, specific, and company-focused. Share results, quantify as much as possible, and give evidence about what you've achieved. Then make your points relevant to this role.
Example Response
Let's take an example of a corporate communications manager. They need to be skilled in strategy, employee communications, and media relations.
"So, why should we hire you?"
Start off by addressing their top priority as you understand it.
"I have a strong background in strategic planning, which I know is a priority. At ABC Corp, I was at the helm for strategic planning, leading a group of 20 people to execute on that strategy. We made great inroads and fulfilled the department goals that were aligned with the business objectives."
Next, mention your expertise in another key skill area.
"Second, you need somebody who can up-level your employee communications program. As I mentioned, I have been an internal communications manager for two major brands. I have elevated communication and morale. In fact, in a recent employee survey, morale was up by 20% following my first internal communications campaign. I've helped increase our employee retention rate because of improved communication with the training program that we provided to all department managers."
"And third, I understand that you need somebody who's strong in media relations. Throughout my career, I've always integrated media relations as a strong component of my overall communication plan. I have good relationships with industry reporters and have generated substantial press over the past two years. This has increased our visibility, exposure, and sales."
Emphasize Your Fit
Emphasize that you're not just a fit for the job, but with the organization.
"Finally, I am a real fit with the company in terms of its core values. I thrive in an environment where I can always be learning while also being able to make mistakes, and working in a place where ideas are really valued and shared. And that's why I think that I would be the best corporate communications manager for your company."
So there you have it. A few tips and an example of how to address the job interview question, "Why should we hire you?" 
By applying these techniques, you'll demonstrate you've paid attention to their priorities and that you're the best answer to overcoming challenges and achieving their goals.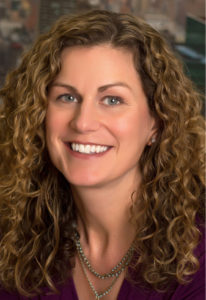 I'm Dalena Bradley, job interview and career marketing coach dedicated to helping you communicate your value, stand out from the competition, and win the job!
Contact me to discuss how we can collaborate.