Are you tempted to tap the brakes on your job hunt during the holidays?
You're not the only one, which is exactly why you should stay the course like it's mid-March.
"I always had strong activity through the holidays," said Kari Bodmer, former principal at Bodmer Executive Search. "It can be more of a challenge to get meetings scheduled, but winter weather conditions have been a much bigger factor than the holidays."
So before you press pause on setting up informational interviews, wait on responding to online job applications, pare down your list of holiday meetups, or delay recruiter follow-ups, consider these advantages:
1. There's less competition for vacant positions
Employers are still motivated to fill the jobs they need or have budgeted for. Fewer active job seekers means better odds that you'll join a candidate pool for open positions.
2. Maintain the momentum you've gained since activating your search
Job searching is a job unto itself. You've worked hard to identify your target jobs, polish your resume and LinkedIn profile, grow your network, respond to applications, and build a pipeline of new connections and leads.
Keep moving forward and stay on track, since you never know when you'll uncover the right opportunity. Even if you're not actually hired in November or December, you'll have the meetings set up. Be ahead of the curve when the interviews rev up in January.
3. More holiday events = more networking opportunities
In-person events are back, so add some to your list if you're comfortable re-engaging in group activities. And capitalize on virtual holiday events to grow your network, build relationships, and solidify connections. Check your local industry professional associations, chamber of commerce, and meetups for ideas on what to attend. Remember that friends and family can help, too.
Although the week between Christmas and New Year's is generally slow, Bodmer advises job seekers to keep a close eye on postings and LinkedIn emails throughout the season.
"One year I had a client call the day after Christmas with an executive position that required urgent recruiting attention."
Be Clear About Your Availability
If you do become a candidate, she says to be proactive and clear with the recruiter or employer about your availability, even if you're staycationing.  Give clear direction about how they can contact you, whether and when you'll be out of cell phone range, and if there are communication blackout days.
Don't be one of the crowd waiting until January to contact companies, recruiters, or networking contacts. Stay the course and you just may be up and running in January (while everyone else is just introducing themselves).
---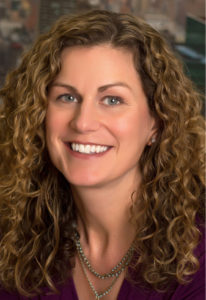 I'm Dalena Bradley, job interview coach and career marketer dedicated to helping you communicate your value, stand out from the competition, and win the job! Contact me to discuss how we can collaborate.