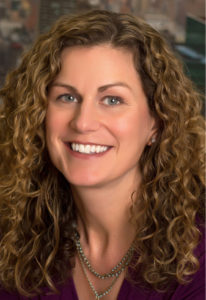 Professional Job Interview and Career Marketing Coach
I'm Dalena Bradley, job interview coach and career marketer dedicated to helping you communicate your value, stand out from the competition, and win the job!
For me, "What do you do?" isn't a cop-out question. I love knowing more about people's work, what drives them, what frustrates them, and why they do what they do.
I didn't set out to be a job interview coach, yet my work is 100% aligned with two common themes in my life: Communicating well and a passion for storytelling (as in listening to stories and helping others tell theirs in a compelling way).
Growing up in wheat country 10 miles outside of Grass Valley, OR (population 165) with scant entertainment, I'd fill notebooks with stories, just for fun. A communications major in college, I stayed the course and launched a corporate career in the same field with the San Francisco Bay as my backdrop.
After returning to Oregon and during a particularly painful professional year at a Portland PR firm, I was "exploring other opportunities" when I pivoted to executive recruiting. I loved working with clients, I loved talking with prospective candidates, but mainly I loved hearing their stories (because there's always an interesting mix of personal and professional details).
Ten years ago, I merged my communications and recruiting expertise to start my career marketing business, and to help professionals like you remove barriers to success like these:
It's been years since you've interviewed. (Or maybe you've never had to "officially" interview for a job before.)
You struggle to sell yourself, even though you're great at what you do.
You're not getting offers, even though you're actively interviewing.
You need to rebuild confidence because you were laid off or were thrown off track by life events.
After working with me, people who came to me with those struggles said things like:
"I felt prepared, confident, and eager to meet the employer!"
"You helped me land the exact job with the exact company I wanted!"
"Your feedback and focus were instrumental in me landing my dream job."
But results like these don't magically happen. Interview coaching does involve a few hours of your time. It does mean being open to incredibly honest feedback (the kind that hiring managers, HR staff, and even your friends might not give you).
Here's the reality:
You have experience and great stories within you–you've earned them!
I'll be your navigator and your sounding board and take you through a tried-and-true process so that it doesn't matter how long it's been since you've interviewed, you'll feel more confident in your conversations, and you'll get one step closer to that job offer!
And Just in Case You're Interested, Here's my Official Professional Bio:
Dalena Bradley is a career marketing specialist, Certified Employment Interview Professional (CEIP), Certified Professional Résumé Writer (CPRW),  and a member of the Professional Association of Résumé Writers and Career Coaches. She was formerly an executive recruiter for a reputable boutique firm and a Certified Associate with Lee Hecht Harrison, a top-tier international outplacement leader. There, she led seminars on job search, networking, résumé writing, and  job interview skills. Prior to that, she worked in corporate communications for San Francisco companies including Hyatt Hotels and Nestlé Beverage Company.
When she's not helping clients win their dream jobs, she's hiking in the park with her black lab, Maggie, dining with friends, or knee-deep into home improvement projects with her husband. She is a podcast fanatic whose favorites include The Moth, How I Built This, Death, Sex & Money, Unqualified, and WTF, and loves Green & Black's dark chocolate. A fourth-generation Oregonian reared on a wheat ranch, she brings to the table a farm-raised work ethic combined with well-rounded corporate and small business experience.
Dalena has a B.A. in Communications from the University of Portland and lives with her family in Portland, OR.