My friend "Madeline," who's a veteran management consultant, just led the job interview and hiring process for a financial manager role in a well-known Northwest nonprofit. She phone-screened a field of promising candidates with the right credentials and was part of a 5-person job interview panel.
Unfortunately, by the end of that day, all candidates were eliminated. Even though the participants performed well in the phone interview, all committed some very basic interview violations.
Here's what went wrong:
Violation #1: Asking the potential employer to make last-minute accommodations
The day before the interview, "Andrew" called to say he didn't have transportation to the job site, so he requested a phone interview instead.
"We obliged, but we had coordinated the group for that day and time, and the value of a face-to-face interview is incomparable for such a key role," she said, "We couldn't make a solid decision without an in-person meeting."
"What's more, if he asked for this type of accommodation before the employment interview, then who knows what other requests he'd make down the line."
Violation #2: Not dressing the part
Next up was "Reed," who arrived in a casual sweater and a windbreaker. According to Madeline, Reed's first words were, "I guess I've under-dressed."
"If it's that noticeable for the candidate to say something when they start the interview, then it's definitely true," said Madeline. "This job was a management role in a larger nonprofit, so his outfit choice might work on casual Friday, but it certainly it didn't work for a job interview."
A candidate should dress one job level up from the role they're targeting, considering the job level, industry, and work environment.
Violations # 3 and #4: Not answering the question and giving long-winded answers irrelevant to the job
Following Reed was "Margie," who had just returned from a vacation in South America. "As an icebreaker, we asked about her vacation," Madeline said. "She quickly took a left turn without signaling, and launched into her own agenda. She talked in detail about her most recent job—which was very technical in nature. This level of technical aptitude wasn't relevant to this job."
Margie lost two valuable opportunities. First, she missed the chance to build rapport with the hiring team—a vital component to determine fit—AND she didn't demonstrate good listening skills.
"She simply didn't answer the question, so that raised a red flag that she didn't care to first learn what was important to us. And rambling on about technical aspects of her career that didn't pertain to the job showed she hadn't done her research."
Taking care of the basics, like dressing the part, doing the research, and being able to get to the interview allows employers to assess what's most important: Can we work with this person, and can (s)he do the job?
Have you ever been guilty of these violations?
---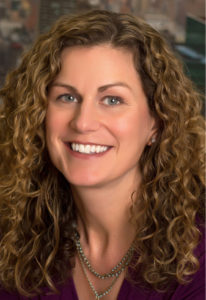 I'm Dalena Bradley, job interview coach and career marketer dedicated to helping you communicate your value, stand out from the competition, and win the job!
Contact me to discuss how we can collaborate.