What you wear to your job interview makes a big statement before you ever say a word. So you want to make sure that statement is an extension of the confident, competent, capable professional that you are.
Choosing the right fit, style, and colors will help you feel great and look the part the minute you meet your interviewer.
Rose Jubb, image consultant, stylist, and speaker, shares how to level up your style and leverage your image to make your best first impression with hiring managers.
Why Your Clothes Impact Confidence
So much about success in a job interview is how confident a candidate feels. How does the way you dress influence your confidence level?
The fastest boost of confidence is looking in the mirror and loving what is looking back at you. One of the top job interview confidence builders is knowing exactly what to wear.
Conversely, if you feel rushed and stressed, you don't show up in the world ready for opportunity, and you can't be the most confident version of yourself. On top of that, you can't be truly confident if you're not being yourself.
This is when I recommend applying the 5-year rule.
The 5-Year Rule
What is the 5-Year Rule?
I tell people to dress as themselves as though they've already achieved their 5-year goal—a vertical move in their career, getting an internal promotion, managing a large team—whatever that may be.
That way when they look in the mirror, they're looking at their future selves with a new mindset that says, "I've already accomplished this." Five years is a digestible, easy-to-envision goal so you can practice looking the part without looking overdressed.
When you're dressing for clients or customers, think of what they'll be wearing, and take it up a notch. This will reinforce your role as an expert when you've shown up and are put together.
What makes how you dress for an interview v. a typical day on the job different?
You should be slightly more polished and on the level of the person who's going to be interviewing you.
If you don't know about the dress code, call the reception desk or human resources and ask about how the employees dress. This is not going to be held against you! You can also visit the company's social media pages and see how employees are dressed.
Job Interview Outfit Decisions: Do's and Don'ts
What is a fail-safe way to dress for an interview? For men? For women?
That's tricky because everyone has their own personal style. Again, you can't be truly confident unless you're both put together and looking like yourself.
First, gauge the formality of the company. Is it suit and tie, extremely laid back, or somewhere in between? If it's a business casual place, don't wear jeans to the interview, even if they're nice jeans. Instead, wear slacks, a blouse or button-down shirt, and a jacket.
A matching jacket and pants or suit are appropriate in a more formal environment, like a law office, but for most places, that approach is too matchy-matchy.
To look more on trend, don't match your jacket to your pants. Get a variety of jackets and slacks in neutrals, and then wear gray pants with a navy jacket or vice versa. This can give you many more options—especially if you keep getting called back for interviews at the same company!
If you want, add subtle personality in your choice of tie, socks, or jewelry. If you choose a statement necklace, then wear small earrings, or if you wear fun earrings, then skip the necklace. A little bit of personality goes a long way. Stay minimal so you—not your accessories—are what's noticed.
What are the must-have pieces everyone should have in their closet?
If you're open to wearing dresses, find a dress that makes you feel confident, cut to the knee, and then top with a jacket. Well-fitted jackets are so versatile because they can go with a blouse and slacks too. For men, slacks and a good suit coat in neutrals that look good with their skin tone. Then they can switch up with other slacks.
Are there any modifications (style or color) you suggest for older workers?
You should look hip and current. If you're on trend with clothing, then that's a message that you're current on what's happening in the industry. To find out about trends, physically walk inside stores and flip through some magazines. Staying on trend will go a long way to looking like yourself and current. That said, you never want to look 20 years younger than you are! Just look like a current version of yourself.
What are the don'ts in what to wear in a job interview?
Wearing pieces that don't fit well. Fit is always #1 in style. If you're tugging, adjusting, or tucking, this is a subtle body language hint that you're not ready, not prepared, and literally not a good fit! Every time you adjust or pull up instead focusing on the task at hand is noticeable—a no-go!
Distance Interviews
Many employers like to have initial or even later stage interviews via video. What modifications, if any, do you suggest for being on video? 
Dress the same as you would head-to-toe as you would for an in-person interview. You'll sit straighter, have more confidence, and look more polished during your conversation.
Small patterns run the chance of being distorted on video, called moiré. The camera can't sort out tiny patterns, so it looks like waves of stripes going across. If you choose to wear a pattern when you're on video, choose one that's medium to large. That said, solids are a great go-to for on camera.
Colors and Patterns
What about color? How do different colors impact the way you're perceived?
The most important thing is to wear colors that look good on you. In general, red and orange are passionate and bold, yellow is friendly, blues and cooler colors convey calm, cool, even, and stable temperament.
One trick about deciding on what looks good on you is to stand in front of a mirror and hold up pieces in front of you. Whichever is the one that makes you look like you just returned from vacation, go with that. It's an indicator that it's a color that looks good on you.
What about patterns?
Pattern should correlate with your overall stature. If you're tall, you can pull off larger patterns. Smaller folks should wear smaller patterns.
If you're a more mature interviewee, don't go with a pattern that seems ironic like the florals popular in the 70s and 90s. This will date you more than would enjoy. Again, solids are always a safe bet.
How to Know What Looks Good on You
What's the best way to find out what looks good on you?
Physically walk into a store and try things on. Enlist the staff to help! Department stores are the best because all the options are there, available in one place. Some, like Nordstrom, have tailors on hand who can do quick-turnaround work.
Fit and quality are key. If something looks cheap, this tells you something about your personality. I'd rather somebody invest in a quality pair of slacks, suit coat, and blouses or shirts than buy a bunch of stuff to stay under budget and look unprofessional.
If you get that call to interview tomorrow, will you be wardrobe-ready?
---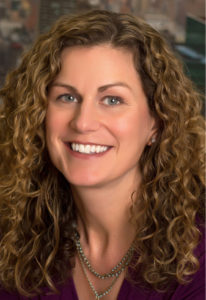 I'm Dalena Bradley, job interview and career marketing coach dedicated to helping you communicate your value, stand out from the competition, and win the job!
Contact me to discuss how we can collaborate.