Did you know that it's okay to cheat in your remote job interview?
Take advantage of the remote setting and make sure you ALWAYS remember your best-of stories to share with your interviewer with this simple trick.
Why You Need to Cheat (Sheet)
Create a prop by preparing a big, bold cheat sheet.
Lots of people create notes they can refer to during the job interview, but they're often way too detailed and hard to decipher at a glance. This is doable when you're on the phone and the interviewer can't see you reading.
But in a video interview, you don't have the luxury of breaking eye contact for longer periods of time to  read an intricate set of notes.
Here's an easy way for you to create effective, easy-to-follow notes so that it's not a distraction for your interviewer.
Create Your Prop
For this, you'll need an 8.5″ X 11″ piece of paper (or larger) and a black marker.
First, take a look at your job description and identify 3-5 main areas of expertise outlined in the job description. Write those down with ample space in between.
Next, think of examples and stories that you can share using just a two or three-word prompt.
Finally, make sure your examples are relevant to the job and company.
Take the example of a corporate communications manager who, according to the description, needs to have a background in employee communications, media relations, and social media strategy.
For employee communications, one success could be helping increase employee retention through a strong, creative benefits communications campaign.
This person's cheat sheet might look like this:
EMPLOYEE COMMUNICATIONS
Creative ee benefits campaign
Better morale – Virtual Town Halls
Story/example C prompt
MEDIA RELATIONS
Feature in Business Magazine
Story/example B prompt
Story/example C prompt
SOCIAL MEDIA
Increased followers from 1K to 200K
Story/example B prompt
Story/example C prompt
Keep your notes simple and succinct so that you're not trying to decipher detailed notes.
Position Notes for Easy Reading
Tape your notes at eye level on either side of your computer monitor so that when you refer to them, you're not looking down.
If your monitor is set up so that you don't have a wall or a window behind you, then use a monitor paper document holder or a lamp, candlestick, or a stack of books as a base.
Try this next time you have a job interview to stay on track and NEVER FORGET important points that can make all the difference in winning the offer!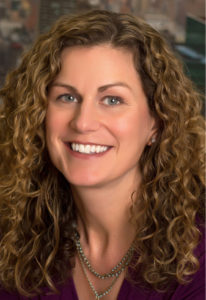 I'm Dalena Bradley, job interview and career marketing coach dedicated to helping you communicate your value, stand out from the competition, and win the job!
Contact me
 to discuss how we can collaborate.